Since the BLM has removed state websites and staff directories from the internet, and they now have only one portal for very limited information for the public, we thought we'd give you a quick update on who's running the Bureau of Land Management at national and state levels.  Source:  BLM
   Brian Steed
Deputy Director, Programs and Policy, Bureau of Land Management
Exercising Authority of the Director
Brian Steed is the BLM's Deputy Director for Programs and Policy, exercising authority of the director. Before joining the BLM in October 2017, Steed served as Chief of Staff for Representative Chris Stewart of Utah. Before that, he taught economics at Utah State University and was once a deputy county attorney in Iron County, Utah. Read the full biography
   Michael D. Nedd
Acting Deputy Director, Operations
Michael D. (Mike) Nedd is the Acting Deputy Director of  Operations.  Prior to this appointment he served as Assistant Director for the BLM's Energy, Minerals & Realty Management Directorate. In this capacity he provided vision and leadership for developing and implementing programmatic policies, guidance, oversight, and human and fiscal resources for the BLM's renewable energy, fluid and solid minerals, lands and realty, and cadastral survey programs. Read the full biography
   Karen Mouritsen
BLM Alaska Acting State Director
Karen Mouritsen was an attorney practicing law for DOI, but she was motivated to make a career change to the BLM after serving on detail as an Associate District Manager and learning how challenging and rewarding it is to work together as a team with many talented BLM employees.  Read the full biography
   Raymond Suazo
BLM Arizona State Director
Ray Suazo is the BLM Arizona State Director, responsible for leading a staff of nearly 500 employees and the management of more than 12 million surface and 17 million subsurface acres of public lands in Arizona. Ray joined the BLM Arizona State Office in 2006. He served as Chief Information Officer, Deputy State Director for Business and Support Services, and Associate State Director before his appointment as the Arizona State Director in 2011.   Read the full biography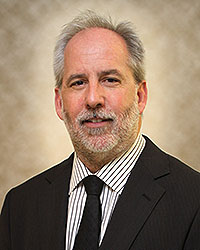 Jerome E. Perez
BLM California State Director
Jerome E. Perez is the California State Director for the Bureau of Land Management. He previously served as the State Director for BLM Oregon/Washington and as the Deputy Regional Forester of the U.S. Forest Service's Intermountain Region. Read the full biography
   Greg Shoop
Acting BLM Colorado State Director
Greg Shoop has worked for the BLM on and off since 1977. He has been BLM Colorado's Associate State Director since 2014 and is currently serving as its Acting State Director. Read the full biography.
   Mitch Leverette
BLM Eastern States Acting State Director
Mitch Leverette started his BLM career 30 years ago as a staff geologist in the BLM California State Office.  He worked in the California State Office for over 17 years working across several mineral programs and positions.  Mitch started working in the Washington Headquarters in 2004 as Deputy Division Chief for Solid Minerals and was promoted to Division Chief in 2008.  Read the full biography
  Peter Ditton
Acting BLM Idaho State Director
Ditton attended Montana College of Mineral Science and Technology where he graduated with a degree in geological engineering.  He began a career with the BLM in the cooperative education program out of Great Falls, Montana working as a petroleum engineer.  He has worked in DC and a number of states including Alaska, California, Idaho and Arizona.  Ditton has also held a number of detail and full-time positions including: petroleum engineer, planning coordinator, field and district manager, Associate State Director for Alaska and Idaho, California State Director. Read the full biography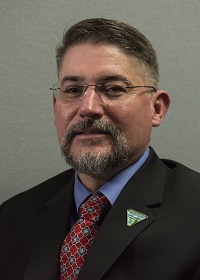 Jon Raby
BLM Montana-Dakotas Acting State Director
In Montana-Dakotas, Raby will oversee more than 8 million acres of public land and over 47 million acres of federal mineral estate in Montana, North Dakota and South Dakota.  HIs career includes over 20 years with the BLM in Oregon, Montana and Washington D.C. In addition to the BLM, Jon has also worked for the U.S. Fish and Wildlife Service and the U.S. Forest Service.  He has also been the BLM Liaison to the Assistant Secretary of the Interior for Land and Minerals Management, and the Chief of Staff in the BLM Director's Office in Washington, D.C.   Read the full biography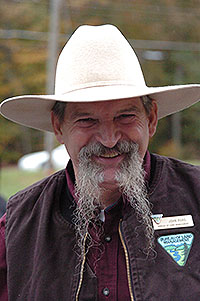 John Ruhs
Nevada State Director
John Ruhs has served as the Ely District Manager and Winnemucca District Fire Management Officer. In addition to his work in Nevada, John has also served as BLM's Senior Special Assistant in Washington, D.C., and District Manager of the High Desert District in Wyoming. He has also worked for the BLM in Colorado, Idaho, and Oregon. Read the full biography
   Aden Seidlitz
Acting BLM New Mexico State Director
Aden Seidlitz began his BLM career in 1983 as a Petroleum Engineer in Wyoming, a Petroleum Engineer/Program Leader at the Alaska State Office, and a Supervisory Petroleum Engineer in Montana.  He became an Acting Area Manager, then Associate Field Manager and then an Acting Field Manager in Montana.  He worked as a Field Manager in Utah and became BLM's Chief for the Fire Planning and Fuels Management Division in Boise, Idaho, and then became the BLM Boise District Manager.  Aden was selected as the New Mexico Associate State Director on 2012, and is now Acting State Director.  Read the full biography.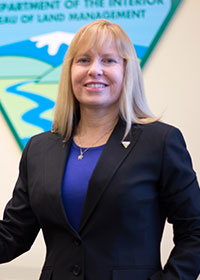 Jamie Connell
BLM Oregon-Washington State Director
Connell received her B.S. in Petroleum Engineering from Montana Tech in 1985, and began her BLM career as a petroleum engineer in Miles City, Montana. Connell's managerial experience includes stints for the BLM and the U.S. Forest Service in locations across the West, including Great Falls and Malta, Montana; Boise, Idaho; and the cities of Montrose, Silverthorne, Glenwood Springs, and Grand Junction, all in Colorado. Connell most recently served as the State Director for BLM-Montana/Dakotas.  Read the full biography
   Ed Roberson
BLM Utah State Director
As BLM Utah State Director, Ed Roberson, who has had a 37-year career with the BLM.  He was most recently Director of the BLM National Operations Center in Denver. Roberson also served in top BLM roles in New Mexico, and held senior level positions in Washington, D.C., including a seven year tenure as the BLM Assistant Director for Renewable Resources and Planning.  Read the full biography
   Mary Jo Rugwell
BLM Wyoming State Director
Mary Jo Rugwell was selected as the state director for the Bureau of Land Management in Wyoming. She had been acting state director for about a year and a half prior to being chosen. Mary Jo served as the Associate State Director in Wyoming for over two years. She  is a native of Cheyenne, WY.  Read the full biography