By Sarah V Schweig as published on TheDodo.com
Forward by R.T. Fitch ~ Pres/Co-founder of Wild Horse Freedom Federation
"Okay, my fin is up and ready for a fight.
Yesterday (click here) we wadded back into the turbid, bloody waters of the horse racing crowd and comments from a select few align perfectly with the bulk of pro-horse slaughter deviants complete with insults, threats and foul language.
Fortunately, for both us and the horses, Karma has been pretty effective in removing several of the wanna-be leaders of the perversion but the remaining few who revel in the illusion of consuming the bodies of companion animals continue to do the only thing they know how to do when confronted with truth, science and sound facts; they lash out in a most horrific and primitive way.
So today we will share more truth, facts and common sense so as to further increase their frustration and to make former twisted leader(s) roll over in their/his/her tortured grave(s).  Success, fueled by truth and honesty, is always the very sweetest revenge." ~ R.T.
---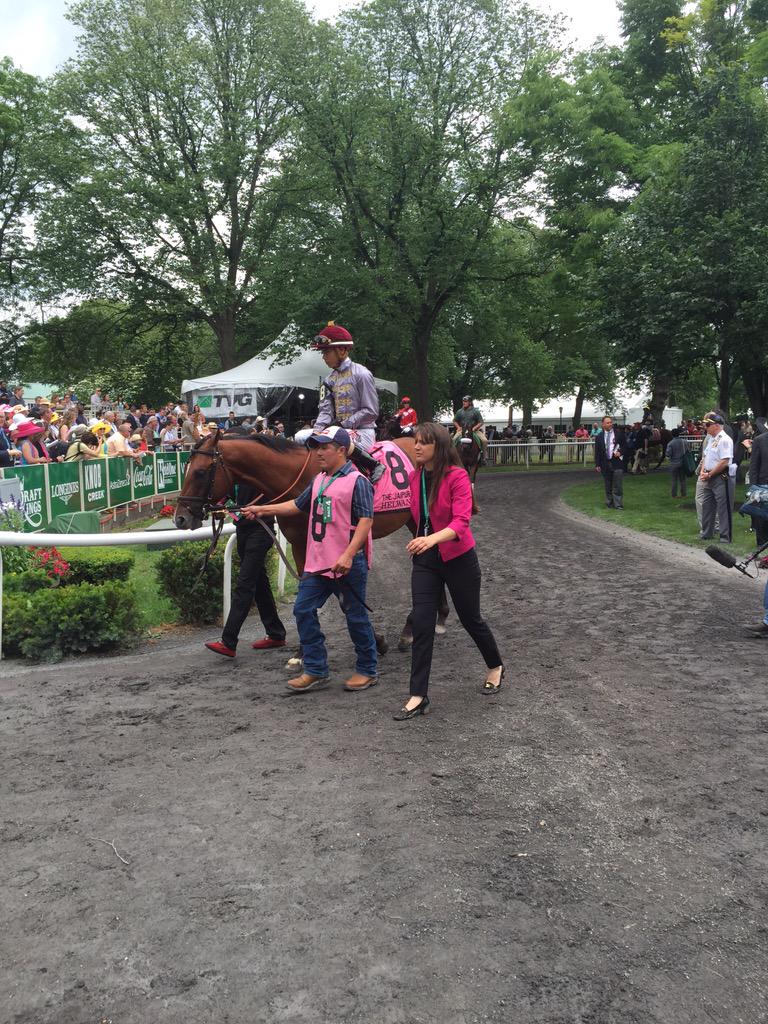 "He was making a perfect run," said jockey Jose L. Ortiz about Helwan, the horse he was riding on Saturday at the Belmont Stakes race. "He made two jumps and then switched [his] lead [leg] and broke down. There's nothing else to say about it."
But some people think there is a lot more to say about Helwan — a 4-year-old colt from France making his first run in the United States — who was euthanized after he broke his left cannon bone during the race.
Helwan, who was owned by Al Shaqab Racing and trained by Chad Brown, participated in eight races during his life, and won three.
People are divided about what Helwan's death means. Commenters on social media argued about whether the horse could have lived a good life after suffering from a broken bone — sadly, it can be very difficult to rehabilitate horses with bone injuries. Others questioned the ethics of the horse racing industry altogether: "When horse racing goes well, it's a beautiful art. But when a broken bone has to lead to death, it makes me wonder why we even consider it sport & not animal cruelty," wrote Stephanie Lariccia on an article posted to Facebook. "Stop racing horses! Then this wouldn't happen," wrote Maureen Clifford Reid on the same post.
"Man and animal alike love to do what they were created to. Racehorses love to run," Vivian Grant Farrell of The Horse Fund told The Dodo. "But some even go so far as to believe that race horses love to compete. Perhaps, but not in the way a human being does. In the instance of horse racing, too often humans project insatiable appetites for money and glory onto the performance of these magnificent animals."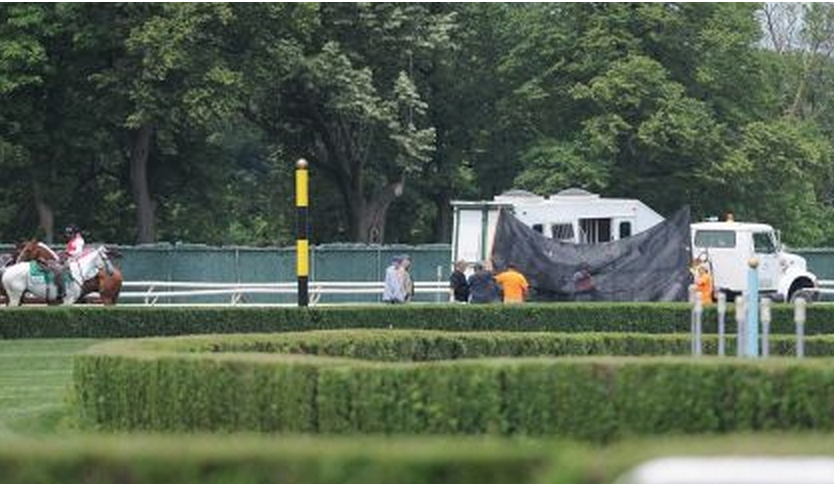 Farrell added that horses are commonly given drugs to mask pre-existing injuries so that they can "run through the pain." This compromises their safety, Farrell said.
An article in The Atlantic last year highlights the controversies, even within the industry. "The rampant use of drugs on horses [along] with claims of animal cruelty," Andrew Cohen wrote, "has been understated even among reform-minded racing insiders."
To argue that many trainers are not cruel to their racehorses still ignores the fact the industry's very foundation is built on using animals for profit. The argument does not answer the questions that come from people concerned about horse racing as a whole: whether the highly competitive horse racing industry, as it currently exists, is good for horses at all…(CONTINUED)
Click (HERE) to read the rest of the story and to comment on The DoDo